Keynote Speakers
Kate Pierpoint
Deputy Chief Executive, Manor House Development Trust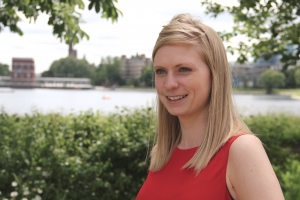 Kate Pierpoint is the Deputy Chief Executive at charity Manor House Development Trust. Her role is to oversee the core functions of the organisation, with responsibility for Finance, Human Resources, Fundraising and Impact Measurement.
Her key interest is in how private, public and charity sector organisations can work together to maximise social outcomes, whilst ensuring financial sustainability. With experience in carrying out impact and social return on investment investigations, she also has a keen interest in the exploring language used to describe community development.
Her working career has centred around building the capacity of businesses to do social good. She carried out research at the African Medical and Research Foundation on the effectiveness of fundraising strategies which work in partnership with the media. She also worked within the Corporate Social Responsibility department at a construction company, Lakehouse on establishing a new social enterprise called Building Lives Training Academy, which created apprenticeship schemes across London.
At Manor House Development Trust, she set up another new social enterprise which worked in partnership with a private recruitment firm to place disadvantaged people into employment. For this work, she was one of the Future 100 winners for those who demonstrate entrepreneurial flair and innovation in progressing a responsible business venture.
Timothy Ma
Vice Chairman, Hong Kong General Chamber of Social Enterprises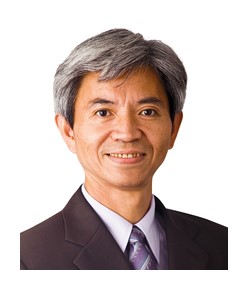 Being the founding Executive Director of the most successful and biggest social enterprise – SCHSA for 16 years, and changed to be consultant of the agency after July 2012

Serving at different NGOs as board member, consultant on fundraising and social enterprises, as well as professional training consultant for NPOs in China

Now being board member of Diamond Cab, and OC member of annual Social Enterprise Summit in HK

Expertise in strategic review and planning for NGOs and Not-for Profits

Member of IHRM(P), EHKIM, PRPA, ICRM, & AFP (HK Chapter)

Having served at Town Planning Board, Kowloon City District Urban Renewal Platform, Guardianship Board and Social Welfare Advisory Committee, HKSAR Govt.

Now serving as member of Elderly Commission, Urban Renewal Authority, Social Worker's Registration Board, Social Innovation & Entrepreneurship Development Fund Task Force of Commission on Poverty, Lottery Fund Advisory Committee, HKSAR Govt.

Serving as Board Member of Industrial Evangelical Fellowship, Christian Concern for Homelessed Assn. and Evangelical Church's Social Service

Internationally, serves and have served at the International Development Committee of AFP, Global Agenda Council's Aging Expertise Panel; Leadership Task Force of World Economic Forum on Social Enterprise

In academic, serves at JQRC Academic Board, teaching advisor, tutor and mentor

Ideal: All Business are social business, all entrepreneur is also social entrepreneur

Strategic Consultant of Hondao Elderly Service Org., Taiwan

Advisor of Social Enterprise Insight, Taiwan

Training consultant for Non-Profit Incubator, Shanghai, China

Have been the only overseas Board member of the Enabling Centre, Singapore Govt.

Training and Management Consultant for NPOs in Guangdong and Shanghai